Dec 22
Egyptian Goose, Med Gull and Peregrine all on Patch today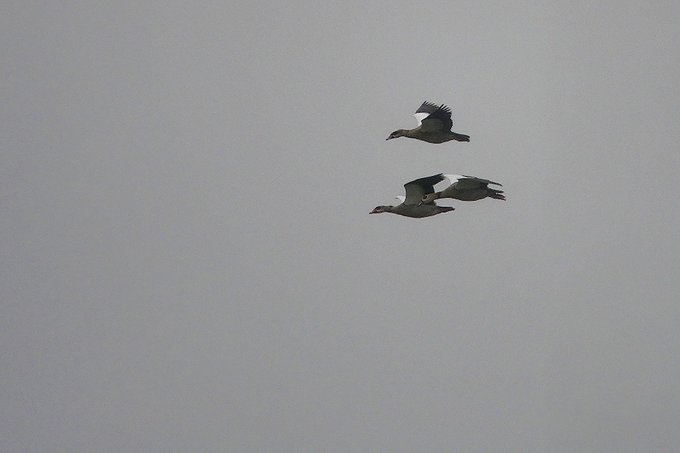 On patch Avocets Green and Great Spotted Woodpeckers. 6 common seal. 37 Dark Bellied Brent Geese, 30 Pintail. 50 linnet, 250 Golden Plover. 34 Dunlin. Lots Redshank. Flock of 27 Stock Dove. Few Rock Pipits.
Came Home to 10 long tailed tits on the feeders.
Hollesley to Boyton, fairly quiet. Shortie. 3 Egyptian geese, 1 adult med gull. Bar tailed godwit. Peregrine 12 barnacle geese. 9 stonechat.
Dec 21
White Fronted Goose and Whooper swans Hollesley this am.
Dec 21
Too blumin wet to tweet in field. So Eastern Stonechat still. 2 Whooper swan flew over then when I got back to Hollesley flash there were 3.
2 Euro White-fronted Geese still. 2 Water Pipit with 4 Rock Pipit and 50 Meadow south of Stonechat field.
Dec 15
Short eared Owl hunting Simpson salting Hollesley
Just back from being away. Hollesley adult Caspian Gull and a 1st winter Yellow Legged Gull on flash. Water Rail heard, Kingfisher. Plenty of Lapwing and Ducks.